---
There is a slide, near a playground, in a park in the middle of a town in southern New Jersey.
The slide isn't on the playground, it is near it. It rests closer to a small, unnamed pond, on large patch of grass about 200 feet away from the orderly mulch and paved pathways that mark the borders of the recently upgraded play area.
There, within those boundaries, park-goers will find newer slides with fewer metal edges, softer corners, and a consistent thematic design.
It's fair to assume that, at some point, before this playground was updated, the older slide was relocated to its current home. Perhaps it was always alone. Or maybe it was surrounded by other aged pieces of equipment that found less peaceful ends.
Sometimes, the old slide still manages to entice curious, little visitors to walk over to the patch of grass near the small, unnamed pond. They climb its stairs, their feet strike the firmly packed dirt at the bottom. And sometimes they stay for a while before they leave.
But, this slide remains. Stationary in its repose, within clear view of the children scaling the miniature rock wall that is attached to the play castle with the two red towers. The red towers that are each topped with a rigid, blue flag that points, motionless in the wind, back toward that old slide.
And not far from those immovable flags, near a winding entrance road, sits a small, wooden sign on a sturdy post. Its white paint, which is beginning to chip, is covered in stenciled, black letters detailing the park's regulations.
Three words on that sign were able to break free from the confines of that stencil and are painted in a beautiful, imprecise script. At the top, a Please unfolds, stretches, and pleads. And a small Thank You, near the bottom, stacked onto itself, crowds into the only available space.
The sign, like the slide that is no longer on the playground, shows its age. Both, though, still labor, capable of their tasks.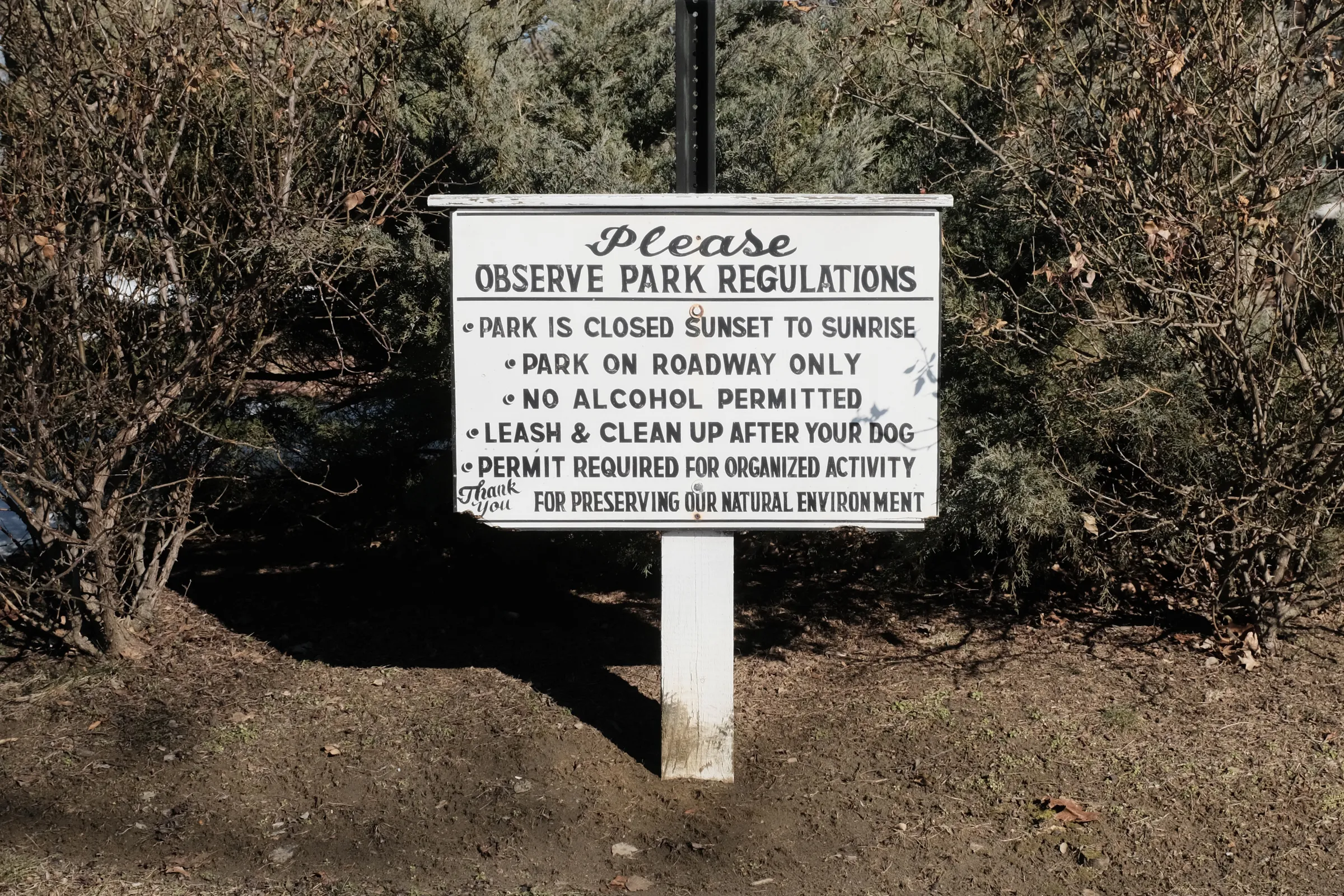 ---